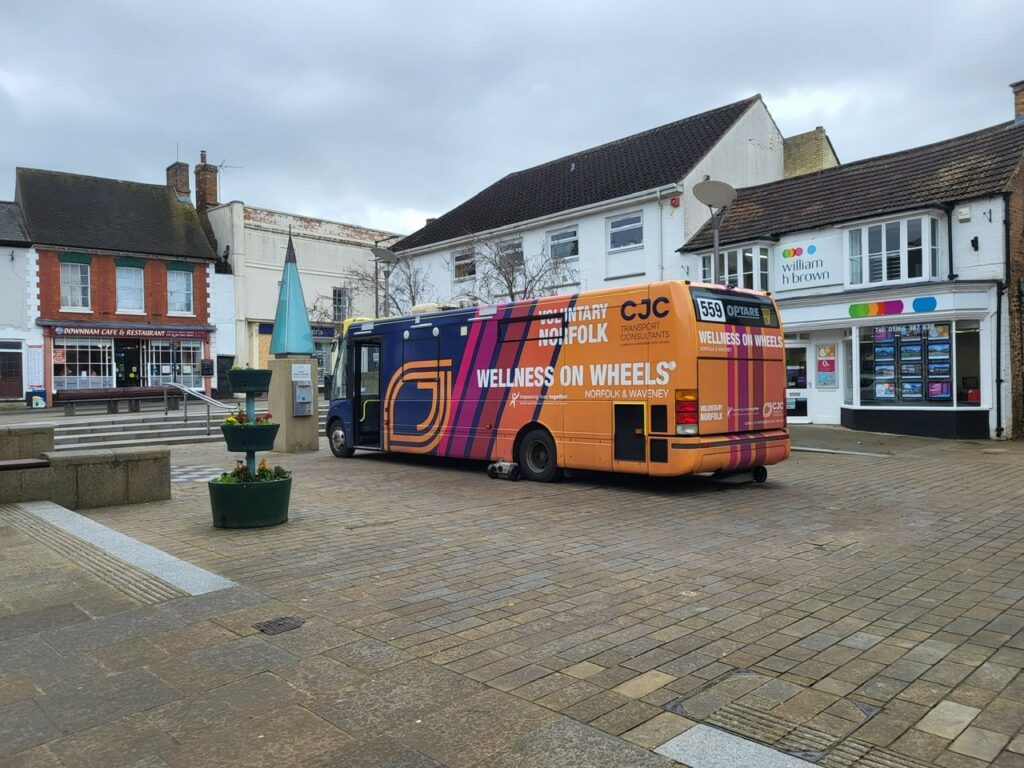 The Wellness on Wheels bus has been developed in partnership with Norfolk Integrated Care System and Voluntary Norfolk. The bus began its journey as the SOS bus back in October 2021, supporting the COVID-19 vaccination of our homeless community across Norfolk and Waveney. It was hugely successful and well received across local communities. The SOS bus has now evolved into WOW bus, with a particular focus on wellness.
This service focuses specifically on reaching out into those communities who do not access health and care in more traditional ways. We deliver a range of health, support and wellbeing services across Norfolk and Waveney to areas of higher deprivation within communities, and to inclusion health groups – such as those experiencing homelessness.
Covid-19 vaccinations continue to be delivered by the WoW bus. Deprived and inclusion health communities may face struggles to access these, so the WoW bus helps to bring this service out to the local population.
Health and care Wellbeing Hubs
The first Health and Care Wellbeing Hub has been set up in the heart of Norwich city centre and based at Castle Quarter.
Initially the hub offers COVID-19 vaccinations, but will also offer access to wider health support, lifestyle and wellbeing advice, and welfare support services to ensure our local communities can access even more health and care services in more of a one stop shop.
Our Health and Care Wellbeing Hubs will also work closely with our WOW Bus (Wellbeing on Wheels) which travels across Norfolk and Waveney reaching those who do not access health in the traditional ways.
---