Meet the members of our Integrated Care Partnership (ICP)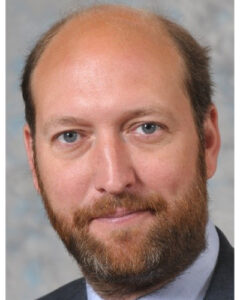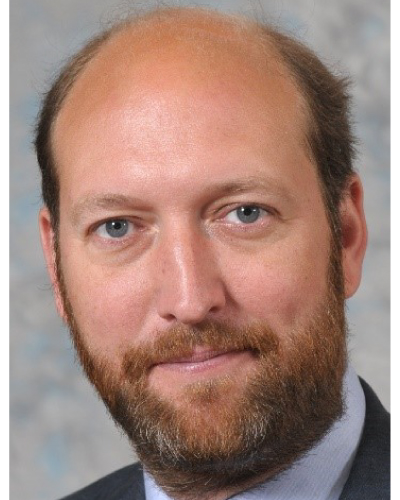 Cllr Bill Borrett
Norfolk County Council, Cabinet member for Adult Social Care, Public Health and Prevention
Councillor Bill Borrett has held the position of Chair of the Norfolk County Council Health and Wellbeing Board since January 2017.
In March 2022 he was appointed as Chair-Designate of Norfolk and Waveney Integrated Care Partnership.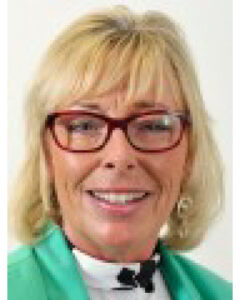 Cllr Alison Webb
Breckland District Council.
Councillor Alison Webb represents Dereham Neatherd Ward in Breckland. Alison is the Executive Member for Health & Communities. Her portfolio area includes Health and Wellbeing; Leisure; Safeguarding; Early Help and Prevention; Arts and Culture; and Older People Support Services amongst others.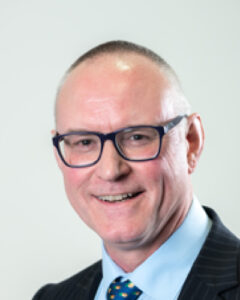 Cllr Fran Whymark
Broadland District Council.
Fran is Councillor for the Wroxham Ward and is the Portfolio Holder for Housing and Wellbeing within Broadland District Council.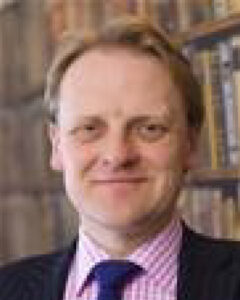 Matthew Winn
Cambridgeshire Community Services NHS Trust.
Matthew Winn is the Chief Executive of the Cambridgeshire Community Services NHS Trust and has led the organisation since 2007. Prior to that, he worked in London in roles in acute care, local government and Primary Care Trusts.
He is the Director for Community Health and Senior Responsible Officer for the Ageing Well programme with NHS England/NHS Improvement.
He has an MSc in public policy and public management, focusing on how organisations can work together.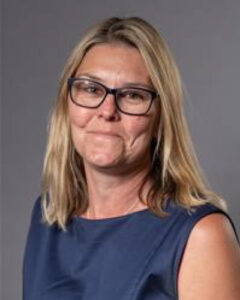 Cllr Samantha Sandell
Borough Council of King's Lynn & West Norfolk.
Councillor Samantha Sandell represents Burnham Market and Docking Ward in King's Lynn & West Norfolk. She is Cabinet Member for People and Communities, which encompasses key portfolio areas such as Housing; Social Inclusion which includes migrant communities, homeless, disabled, and LGBTQ+; Community Initiatives; Leisure; Health Improvement and Prevention amongst others.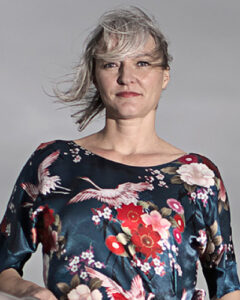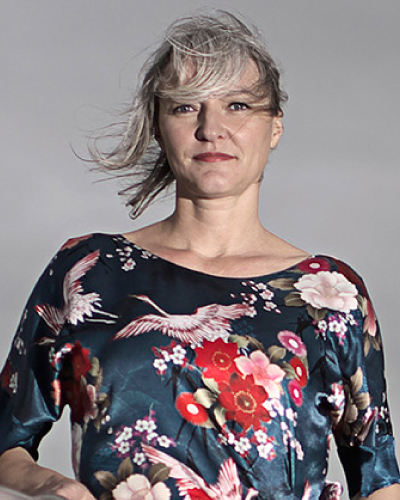 Emma Ratzer MBE
Voluntary Sector Assembly
Appointed as VCSE Assembly Chair in 2021, Emma Ratzer has decades of experience in partnership working with regional clinical commissioning groups (CCG's) and now the integrated care system (ICS). She is a highly experienced regional strategic leader, who brings a wealth of professional skills and knowledge to the role. Alongside this appointment, Emma holds the position of CEO for the multi awarding winning charity Access Community Trust, which supports individuals and families in many of the region's most deprived areas through its range of projects and services.
Presented with an MBE in 2019 for her services to the community, Emma's prime focus for the Assembly is to continue the unification and collaboration of the growing number of vital VCSE members across the region, for the maximum benefit of the communities that they support, whilst delivering much added value for the ICS.
Emma's listen and lead philosophy ensures she remain hands on and approachable to all. If you would like to share ideas or comments directly simply email chair@vcseassemblynandw.org.uk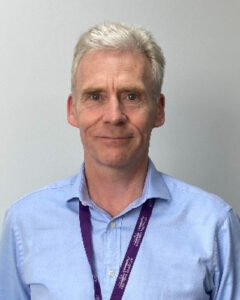 Ian Hutchinson
East Coast Community Healthcare
Ian is Chief Executive of East Coast Community Healthcare (ECCH), which is a staff-owned social enterprise, providing community-based NHS services in Norfolk and Suffolk.
Prior to joining ECCH, Ian was Transformation Director with BT. He has also been a Consulting Director with PwC and a senior Army Officer, which included policy roles in the Ministry of Defence, and operational leadership in the UK and overseas.
He was awarded an MBE in 2004 for his part in the formation of a new army regiment and leadership on operations in Afghanistan and Iraq.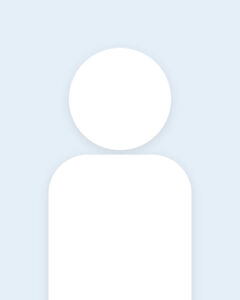 David Allen
East of England Ambulance Trust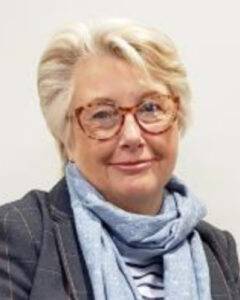 Cllr Mary Rudd
Councillor Mary Rudd is the Cabinet Member with responsibility for Community Health within East Suffolk Council.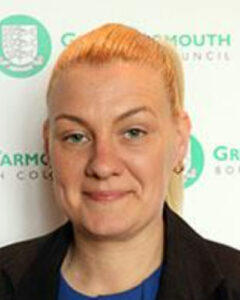 Cllr Emma Flaxman-Taylor
Great Yarmouth Borough Council
Councillor Emma Flaxman-Taylor is Member of Housing and Neighbourhoods Committee within Great Yarmouth Borough Council.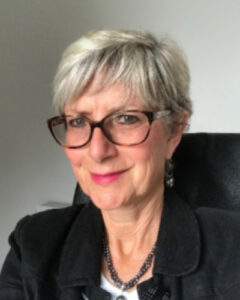 Christine Futter
Christine is a social worker registered with the Health and Care Professions Council (HCPC) and a procurement professional with over thirty years of working within adult social care.
She is Chief Operating Officer of Norfolk & Suffolk Care Support Ltd, and also sits on the Skills Board of the New Anglia Local Enterprise Partnership for health and social care, contributing to the skills agenda for the Norfolk and Suffolk future economy.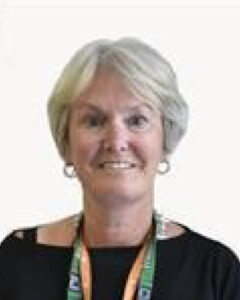 Geraldine Broderick
Norfolk Community Health & Care NHS Trust
Geraldine is Chair of the Norfolk Community Health & Care NHS Trust (NCH&C).
Prior to joining NCH&C in June 2016, she had served as a Non-Executive Director at Doncaster and Bassetlaw Hospitals FT.
During her career, Geraldine has gained a wealth of accountancy and management experience, acting as managing director for three companies of the Barlow Group. Geraldine has also run a management consultancy that specialised in interim management and business turnaround, working with organisations to develop strategic plans and implement business excellence frameworks.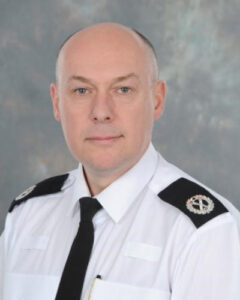 ACC Nick Davison
Nick Davison is Assistant Chief Constable at Norfolk Constabulary.
Nick commenced his policing career with South Yorkshire Police in 1992 before transferring to his home county of Norfolk in 1996.
He has held a number of leadership roles across the county including Norwich, Kings Lynn and Gt Yarmouth. As Chief Superintendent he has held both the Norfolk County Policing Commander and the Safeguarding & Investigations command roles.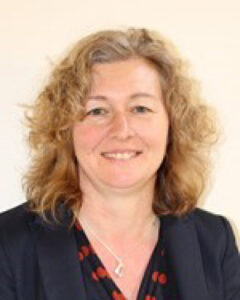 Joanne Segasby
James Paget University Hospital NHS Trust
Joanne was appointed Chief Executive of the James Paget University Hospital Trust (JPUH) in April 2022.
A registered nurse, Jo has worked in the NHS for over 25 years, including clinical work in Accident and Emergency and Critical Care, at Ipswich, Addenbrooke's and the Norfolk & Norwich University Hospitals. She has held managerial roles in Cancer Services, as General Manager in Women and Children's Services, and was Operational Director for Surgery at the Norfolk & Norwich University Hospital from 2014. Jo joined the JPUH in October 2018 as Associate Chief Operating Officer and secured the role of Chief Executive in spring 2022.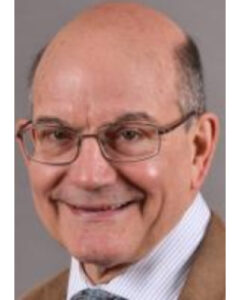 Cllr John Fisher
Norfolk County Council, Cabinet member for Children's Services and Education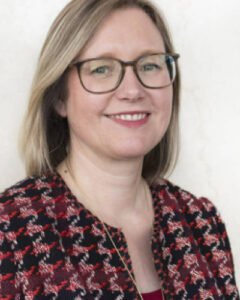 Dr Louise Smith
Norfolk County Council, Director of Public Health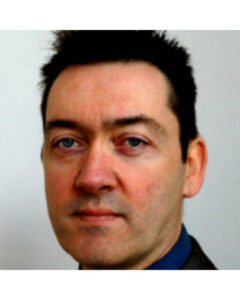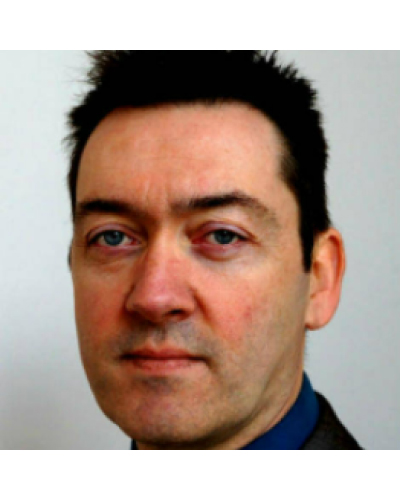 James Bullion
Norfolk County Council, Executive Director Adult Social Services
James Bullion took up the role of Executive Director of Adult Social Services in January 2017. His role is to develop and transform services in a department responsible for spending almost £1m a day to improve the lives of vulnerable adults in the county.
Prior to joining Norfolk County Council, James had been Director of Adult Operations at Essex County Council.
James is also the national Director lead for Social Care and Justice for the Association of Directors of Adult Social Services (ADASS) and the regional ADASS lead for workforce and leadership development.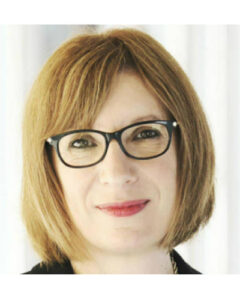 Sara Tough
Norfolk County Council, Executive Director Children's Services
Sara's role is a key statutory one within Norfolk County Council, leading a department which combines children's social care with support to deliver excellence in education countywide.
Sara is a social worker by profession, with over 32 years of experience delivering services to children and young people.
She has held a number of senior roles over the last 10 years, leading social care, education and community health services.
Cllr Lana Hempsall
Norfolk County Council, Leader (nominee)
Councillor Hempsall is Nominee for Leader of Norfolk County Council.
She is Councillor for the Acle Division and is Vice-Chair of the Scrutiny Committee, as well as Member Champion for Sustainable Transport.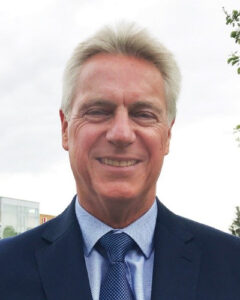 Tom Spink
Norfolk & Norwich University Hospitals NHS Trust
Tom Spink is Interim Chairman of the Norfolk and Norwich University Hospital Trust (NNUH).
Tom has worked at Aviva in several key senior roles since 2007 and began his current role as Group Procurement Director in 2013.
Prior to joining NNUH, Tom was a non-executive director at the East of England Ambulance Service NHS Trust where he was chair of the finance and performance committee, vice-chair of the Trust and a member of the Norfolk and Waveney Health and Care Partnership Oversight Group.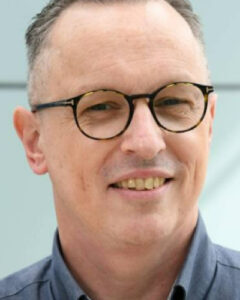 Stuart Richardson
Norfolk & Suffolk NHS Foundation Trust
Stuart is Chief Executive at Norfolk & Suffolk Foundation Trust (NSFT).
He is a Registered Learning Disability Nurse with over 25 years' experience in Health, Social Care and the Voluntary Sector; including senior clinical, Director and Board level positions. His clinical background has been complemented by a BA (hons) in Professional Studies and an MA in Leading, Managing and Partnership working.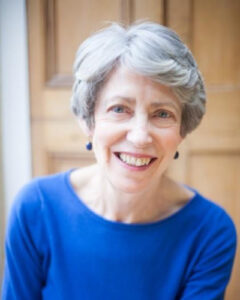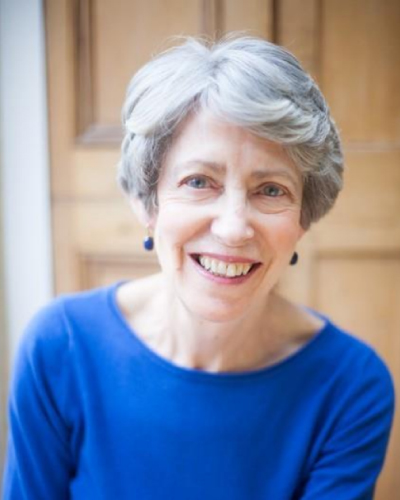 Patricia Hewitt
NHS Norfolk and Waveney Integrated Care Board (ICB)
Patricia is Chair of the Norfolk and Waveney ICS and Chair-designate of NHS Norfolk and Waveney Integrated Care Board (ICB).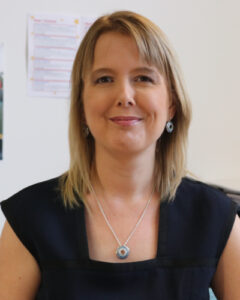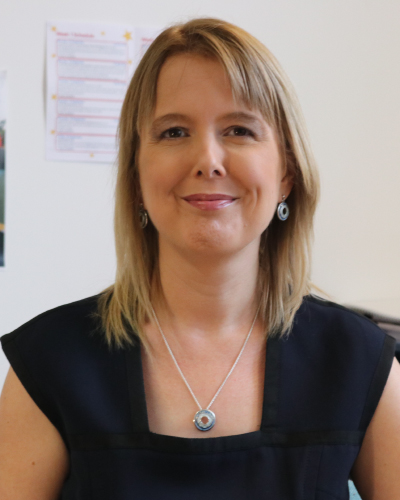 Tracey Bleakely
NHS Norfolk and Waveney Integrated Care Board (ICB)
Tracey is Chief Executive of the Norfolk and Waveney ICS and NHS Norfolk and Waveney Integrated Care Board (ICB).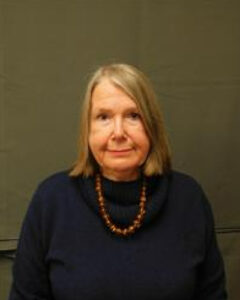 Virginia Gay
North Norfolk District Council
Councillor Virginia Gay is the Portfolio Holder for Leisure, Wellbeing and Culture at North Norfolk District Council.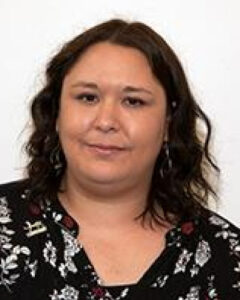 Cllr Beth Jones
Councillor Beth Jones is the Portfolio Holder for Safer, Stronger Neighbourhoods in Norwich City Council.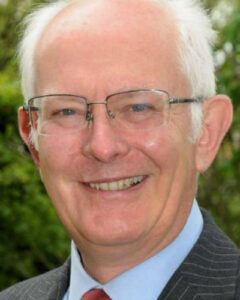 Giles Orpen-Smellie
Police and Crime Commissioner
Norfolk elected Giles Orpen-Smellie as its PCC in May 2021.
In his role as Police and Crime Commissioner, Giles sets the countywide strategy for reducing crime and disorder and improving community safety. He is committed to serving the interests of all people in Norfolk with impartiality.
Giles has a military background. The son of a soldier, he followed his father into the Parachute Regiment and served for 34 years.
After leaving the Army, Giles worked in the charity sector, identifying ways charities can be more sustainable in the future.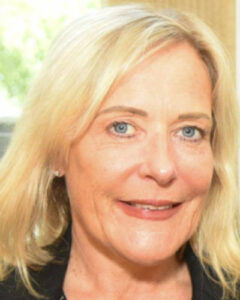 Caroline Shaw
Queen Elizabeth Hospitals NHS Trust
Caroline joined The Queen Elizabeth Hospital (QEH) as Interim Chief Executive early in 2019 from Nottingham University Hospitals NHS Trust, where she had been Deputy Chief Executive and Chief Operating Officer since 2015. She was appointed the permanent Chief Executive at the QEH in September 2019.
Caroline started her NHS career as a nurse before moving into midwifery, with more than three decades' NHS and leadership experience working at Trusts around the country.
She was appointed a commander of the Order of the British Empire (CBE) in the 2013 New Year Honours for services to the NHS. She was the first NHS winner of a First Women Award in 2010, given for her work in improving services for cancer patients.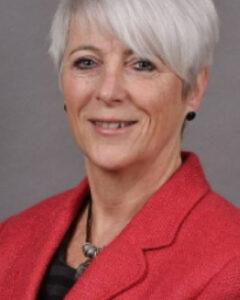 Cllr Alison Thomas
South Norfolk District Council
Councillor Alison Thomas is Portfolio Holder for Better Lives within South Norfolk Council.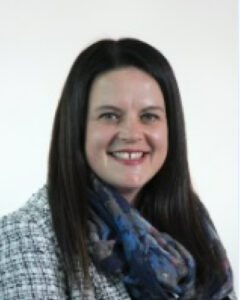 Cllr Beccy Hopensperger
Suffolk County Council, Cabinet Member for Adult Care
Beccy is Cabinet member for Adult Care and member of the Suffolk Health and Wellbeing Board.
Beccy's role as Member for Adult Care encompasses: Adult Social Care, Care Providers and Care Market Strategy, Health and Adult Social Care Integration, Mental Health, Safeguarding Adults, Strategic Planning for our Ageing Population, and Supporting Lives and Connecting Communities.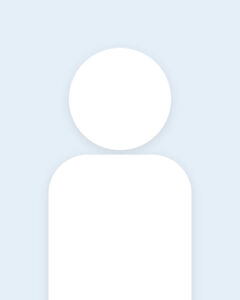 Sue Cook
Suffolk County Council, Executive Director of People Services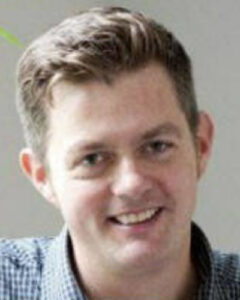 Dan Mobbs
Voluntary Sector Representative
Dan is Chief Executive of MAP, a charity for young people, providing advice, counselling and youth work as well as education and training for young people.
He is the elected Chair of the Voluntary Sector Forum (Children and Young People) Group and is also one of the VCSE representatives on the Norfolk Health and Wellbeing Board.
Dan has spent his career working for charities focusing on mental health, substance misuse and homelessness and has worked alongside the NHS and local authorities. His priority is to ensure there is a positive relationship of equal partners with the VCSE and public sector and that whenever the VCSE is best placed to deliver services because of their skills and values they are given the opportunity.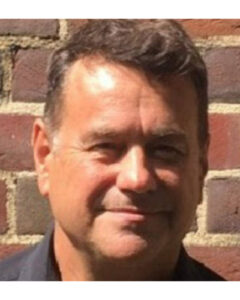 Alan Hopely
Voluntary Sector Representative
Alan is Chief Executive of Voluntary Norfolk, a county-wide membership organisation which promotes, supports and develops volunteering and the work of voluntary organisations, aiming to encourage recognition and understanding of the value of the sector in the achievement of individual well-being and an inclusive and fair society.
As one of the 'Working Together' partners, Alan provides a link between the VCSE sector and Norfolk County Council to improve engagement, support and working together to achieve better outcomes for the communities and residents of Norfolk.