This summer it's more important than ever to take care of your health. Make sure you are living better and seeking the right medical help in the right place when you need it most.
If you do get ill or injured and you're worried about your health, please don't put off getting help. Your NHS wants to see you before any health concerns become bigger problems.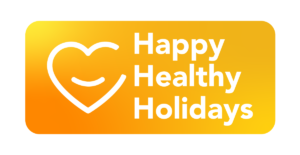 Looking after your health and wellbeing this summer.
COVID-19
Although the guidance has changed and it's no longer a legal requirement to isolate, it is advised that you should stay at home and self-isolate immediately if you have COVID-19 symptoms: a new continuous cough, high temperature, or loss of smell or taste, or if you have a positive test result. Please do not go to any healthcare setting if you have these symptoms.
As the virus is still circulating, patients and visitors to all health and care settings within Norfolk and Waveney are required to wear a face covering to protect the health of patients and staff. If people are exempt from wearing a mask, a face shield may be offered as an alternative.
Here are some handy tips for everyone to help minimise the risk of transmission of infectious diseases:
Washing your hands every time you come indoors, and use alcohol hand gel to clean your hands when you're out in public
Wearing a face covering in all healthcare settings.
Continuing to wear a face covering in crowded or enclosed spaces, such as public transport.
Letting in fresh air when meeting indoors. Aim to open doors or windows every hour, even for just a few minutes, to help fresh air to circulate.